本系江博明特聘研究講座獲選2016美國地質學會榮譽會士

本系江博明特聘研究講座於6月16日接到美國地質學會(GSA)通知,獲選為2016 GSA Honorary Fellow(榮譽會士)的得獎人。該獎將於今年9月25日在 Denver(Colorado)召開的 GSA Annual Meeting 頒發。
這項榮譽會士獎授予傑出地質學家或對美國地質學會作出重要的服務者。到目前為止大多數得獎人為非美國籍的科學家;少數例外包括三位最早登月的太空人(Neil Armstrong, Buzz Aldrin, Michael Collins)。絕大多數的得獎人在科學上已做出國際認知的長期貢獻。
這個獎於1909年設立。從此,除了幾年的二戰期間,GSA每年選出一或幾位得獎人。迄今為止(共107年)總共選出104名(包括今年的一名)。大陸方面有4人(3位已過世)。此外華人還有許靖華院士(中研院院士)。在列的著名地球科學家有:Jean Aubouin, Warren Carey, Sierd Cloetingh, William Compston, Maarten de Wit, William Fyfe, Augusto Gansser, David Green, Albrecht Hofmann, Shunso Ishihara, Alfred Kroener, Xavier Le Pichon, John Lovering. Shigenori Maruyama, Michael McElinny, Dan McKenzie, Hans Ramberg, John Ramsay, Alfred Ritmann, Alex Ronov, Werner Schreyer, Celal Sengor, Nicholas Shackleton, Paul Tapponier, Rudolf Trumpy, Brain Windley.
今年江博明的候選人資格由史丹福大學的劉忠光教授提出。
2016 AWARD & MEDAL RECIPIENTS
Geological Society of America GSA2016 Honorary Fellow: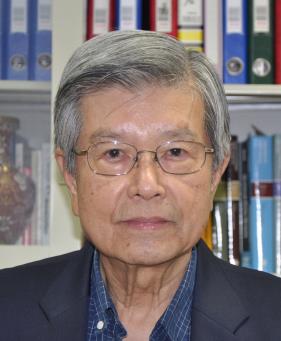 Bor-Ming Jahn
Taiwan
Geologists who have distinguished themselves in geological investigations or in notable service to the Society may be elected as Honorary Fellows. In practice, nearly all candidates are non-North Americans who live and work outside of North America. The most noteworthy exceptions were astronauts (Neil Armstrong, Buzz Aldrin, Michael Collins). Most Honorary Fellows have been elected after many years of outstanding and internationally recognized contributions to the science. Honorary Fellows do not have to be members of GSA to be considered.
The program was established by the GSA Council in 1909, and since then, except during a few war years, one or more Honorary Fellows have been elected annually.
The Council of the Society encourages the membership to submit names of qualified candidates for this honor. In preparing a nomination, it is imperative that the original research and scientific advances of the candidate be stressed. All supporting data, especially degrees received, publications, positions, etc., should also be verified by the nominator.
BMJ bio:(會在 GSA Today 登出)
Bor-ming Jahn is a geochemist. He employs the principles and techniques of elemental and isotope geochemistry to tackle important problems like the evolution of the continental crust, genesis of magmatic rocks, evolution of Archean cratons, continental subduction and ultrahigh-pressure metamorphism, geochemistry of loess and paleoclimate change. His studies extend to all continents, but the most significant contribution is in Asia. In late 1990's, he initiated an international program (IGCP-420, 1997-2002) to study the Central Asian Orogenic Belt and the results have established the region as the world's most important site of juvenile crustal formation in the Phanerozoic. His geochemical and isotopic work on ultrahigh-pressure eclogites of the Dabie-Sulu Belt of China has provided profound implication for subduction of the continental crust (lithosphere) to mantle depths.
Bor-ming Jahn is currently a "Distinguished Chair Professor" at National Taiwan University. He obtained Ph.D. from University of Minnesota (1972), conducted post-doctoral research at NASA-JSC (1972-1976), then was recruited to Université de Rennes (France) where he spent 27 years for teaching and research. In 2003, he returned to Taiwan, served as Director of Institute of Earth Sciences, Academia Sinica (2004-2010), then as Distinguished Chair Professor at NTU (since 2010). He was the chief editor of Journal of Asian Earth Sciences for 10 years (2006-2016). He was elected academician of Academia Sinica, fellow of the Geological Society of America, Mineralogical Society of America, Geochemical Society and European Association for Geochemistry. He received the Chevalier dans l'ordre des Palmes Académique (France), awarded the Prestwich Prize by the Geological Society of France, the International Prize by the Geological Society of Japan, Distinguished Chinese Alumni Award of the University of Minnesota (2014), and V.K. Ting's Award of the Geological Society of China (Taiwan). He holds honorary professorship in twelve top-rank Chinese universities and research institutions. He has published 270 articles, with total citation number of >17000 (h-index = 69).
HONORARY FELLOWS – past recipients (1909 – 2015)
Buzz Aldrin
John R. L. Allen
Shigeo Aramaki
Neil Armstrong
Jean A. Aubouin
Juan Luis Benedetto
Daniel Bernoulli
Nicolas J. Beukes
Krzysztof Ludwik Birkenmajer
Alfonso Bosellini
Roland Brinkmann
George M. Brown
Valentin S. Burtman
S. Warren Carey
Cheng-Fa Chang
John Chappell
Maria Bianca Cita
Sierd A. Cloetingh
Michael Collins
William Compston
Douglas Saxon Coombs
P. G. Cooray
Umberto G. Cordani
Bruno d'Argenio
Gabriel Dengo
Maarten J. de Wit
Shuwen Dong
Kingsley C. Dunham
Stanislaw Dzulynski
Gerhard Einsele
François Ellenberger
Erik Flügel
Cornelis (Nok) Frick
Hans Füchtbauer
William S. Fyfe
Augusto Gansser
David H. Green
Francisco Hervé
Dorothy Hill
Albrecht W. Hofmann
Ferenc Horvath
Kenneth J. Hsü
Shunso Ishihara
Valdar Jaanusson
Emilie Jager
Ihsan Ketin
Victor E. Khain
Teiichi Kobayashi
Alfred Kröner
Hans Laubscher
Xavier Le Pichon
John F. Lovering
Henno Martin
Shigenori Maruyama
Michael W. McElhinny
Dan P. McKenzie
Constantino Mpodozis
Sospeter Mwijarubi Muhongo
German K. Müller
Mervyn Silas Paterson
Leo Y. Picard
Wallace S. Pitcher
Jean Piveteau
Isabella Premoli-Silva
Desmond A. Pretorius
B. P. Radhakrishna †
Hans Ramberg
Victor A. Ramos
John G. Ramsay
Alberto Carlos Riccardi
Alfred Rittmann
David G. Roberts
Antonio Carlos Rocha-Campos
Alexander B. Ronov
Rupert W. R. Rutland
Kristján Sæmundsson
Rushdi Said
Hitoshi Sakai
Mircea Sandulescu
Harrison Hagan Schmitt
Werner-Friedrich Schreyer
Eugen Seibold
Ali Mehmet Celâl Şengör
Nicholas J. Shackleton
Boris Sergeevich Sokolov
Richard L. Stanton
Manfred Strecker
Rashid A. Khan Tahirkheli
Paul Tapponier
Bernard P. Tissot
Livio Trevisan
Rudolf Trümpy
Guangzhi Tu
K. S. Valdiya
John Veevers
Harry B. Whittington
Alwyn Williams
Brian Fred Windley
Dan H. Yaalon
Yang Zun-yi